News & Events
Watch our activity in one place
Rapid access to EU, Scandinavia & Eurasian Customs markets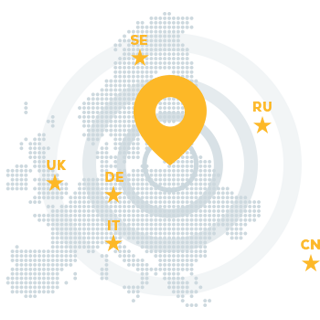 Lithuania is ranked #1 most attractive location for manufacturers in Europe and #2 in the world by Manufacturing Risk Index 2018 by Cushman & Wakefield. And Klaipeda FEZ is the hub of Lithuanian Manufacturing contributes to 3-5% of national exports. We can give your business the access to markets it needs to develop and expand. We are:
adjacent to the most Northern ice free port in the EU;
at a crossroads for cargo flows between Eurasian Customs and the EU. Our roads are ranked #1 n CEE for quality by WEF in the Global Competitiveness Report 2017-2018. It only takes 1 day to deliver cargo to Scandinavia and up to 3 days to any EU country;
connected directly by rail to Klaipeda port- giving ease of access to Russia, Belarus, Latvia, Poland, Germany, Kazakhstan and even China;
within a 30min drive to Palanga International Airport – with 1-2hrs access to major business destinations like London, Copenhagen, Oslo, Glasgow, Minsk, Warsaw, and Riga.