Benefits
Let's talk
2018 m. Lietuva užėmė pirmąją vietą kaip patraukliausia vieta gamintojams Europoje, o pagal gamybinės rizikos indeksą jai skirta antroji vieta pasaulyje. O Klaipėda yra Lietuvos gamybinės veiklos centras, svariai prisidedantis prie šių įvertinimų.
Klaipėdos LEZ – tai vieta, kur visuomet vyksta veiksmas. Esame tinkamiausias pasirinkimas įmonėms, ieškančioms erdvės verslui, kurioje suteikiamos visos paslaugos ir infrastruktūra reikalinga sparčiam augimui ir eksportui.
Viršijame investuotojų lūkesčius. Mūsų rezultatai iškalbingi: 83 proc. esamų investuotojų viršijo savo augimo planus per pirmuosius dvejus veiklos Klaipėdos LEZ metus, o daugiau kaip pusė jų per pastaruosius 5 metus žymiai išplėtė savo gamybinius plotus ir infrastruktūrą.
Viena Klaipėdos LEZ sėkmės priežasčių yra tai, kad mes siūlome stulbinančią vietą bei sklypus su parengta naudoti infrastruktūra. Kadangi mūsų LEZ yra įsikūrusi pačioje Europos širdyje ir visai šalia šiauriausio neužšąlančio Baltijos uosto, visuomet lengvai pasieksite ES, Skandinavijos ir NVS rinkas.
Klaipėdos LEZ vadovaujamės paprasta filosofija – tiesiog imamės ir padarome. Kaip ir Klaipėdos miestas – kalbame darbais.
Norite daugiau įrodymų?
2017 m. "FDI Magazine" "Global Free Zones of the Year 2017" reitinge Klaipėdos LEZ gavo pirmąjį istorijoje ir vienintelį apdovanojimą už investuotojų įsikūrimo greitį.
2018 m. "Cushman & Wakefield" Gamybinės rizikos indekso ataskaitoje Lietuva buvo pripažinta geriausia ES ir viena patraukliausių pasaulyje šalių gamybos ir inžinerijos įmonėms.
Mes siūlome geriausią lengvatinių mokesčių vietą verslui su Skandinavijos, ES, NVS šalimis ar Kinija vystyti.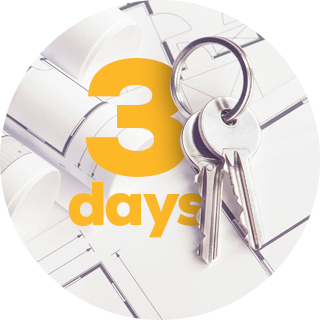 Fast launch & accelerated growth
Fast launch & accelerated growth
fDi Magazine voted us the No1 free economic zone in the world for fast launch at the Global Free Economic Zones Awards 2017 [by Financial Times]. Want to know why?
We can provide customized products for your company that can have your operations up and running as fast as within 3 days of your initial enquiry. Our tailored solutions include:
the option of providing your business site or premises with a ready to use infrastructure;
hands on assistance to help you set up and achieve the softest landing possible;
connecting you with the best business partners to help you build your business;
ongoing client care services throughout your business journey at Klaipeda FEZ;
not to mention an attractive neighborhood of diverse business community and 100+ global business suppliers.
This gives you more time to concentrate on your business growth. And that's not just all talk. 83% of our existing clients exceed their growth plans within first 2 years, while 50% of our clients have significantly expanded their sites and facilities over the last 5 years.
The main reason why we chose the Klaipeda FEZ were the favorable conditions for an immediate start – we acquired a land plot with building permits and launched in 6 months after signing the contract
Vygandas Srėbalius
CEO

1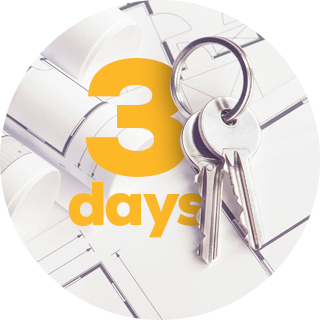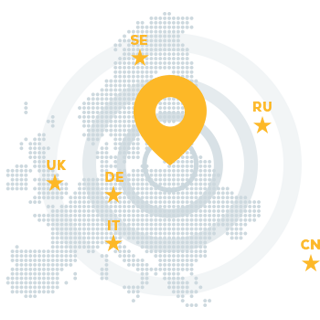 Rapid access to EU, Scandinavia & Eurasian Customs markets
Rapid access to EU, Scandinavia & Eurasian Customs markets
Lithuania is ranked #1 most attractive location for manufacturers in Europe and #2 in the world by Manufacturing Risk Index 2018 by Cushman & Wakefield. And Klaipeda FEZ is the hub of Lithuanian Manufacturing contributes to 3-5% of national exports. We can give your business the access to markets it needs to develop and expand. We are:
adjacent to the most Northern ice free port in the EU;
at a crossroads for cargo flows between Eurasian Customs and the EU. Our roads are ranked #1 n CEE for quality by WEF in the Global Competitiveness Report 2017-2018. It only takes 1 day to deliver cargo to Scandinavia and up to 3 days to any EU country;
connected directly by rail to Klaipeda port- giving ease of access to Russia, Belarus, Latvia, Poland, Germany, Kazakhstan and even China;
within a 30min drive to Palanga International Airport – with 1-2hrs access to major business destinations like London, Copenhagen, Oslo, Glasgow, Minsk, Warsaw, and Riga.
2
Highly skilled talent pool
Highly skilled talent pool
Klaipeda region has the right kind of talent to help your business grow.
It's simple. Klaipeda has the talent and the knowledge to make it happen:
We are a city of the young & the talented – 45% of our population is below 40 years old.
A labour pool of 160,100 with at least 15,000 annual pipeline of university and college graduates.
Nearly 20% of the working population employed in manufacturing, 13% in transport & logistics.
The right knowledge. Klaipeda's higher education institutions specialize in maritime, mechanical engineering, metal processing, logistics, food technologies and international business education.
Low saturation. Foreign companies are the most desirable employers in Lithuania, but the ratio of jobs created by foreign companies in Klaipeda is still X per 1000 employees. This means the employment market is years away from saturation.
3
High precision manufacturing
High precision manufacturing
Our location gives you the quality you need at the costs you want. At Klaipeda FEZ you'll find precision, quality and productivity, combined with competitive utility costs. The right ingredients for accelerated and sustainable manufacturing growth.
Trusted by companies that require the highest levels of precision – Baker Hughes, a GE company which produces offshore metal structures  on-site.
World leading companies based at Klaipeda FEZ, i.e. Indorama Ventures, Philip Morris International are annual Performance, Quality and Efficiency Excellence award winners amongst their global peers within the industry.
Productivity of labor force is growing 3 times faster than EU average – 4.4 in comparison to Germany 0.7 and EU average 1.5 in 2017 
4
Optimised business costs
Optimised business costs
At Klaipeda FEZ you can set up for less, and enjoy a healthy raft of financial incentives that will help you grow your bottom line. Here's what's on offer:
Tax incentives:
0% Corporate income tax for 10 years followed by 7.5% for 6 years after. The minimum qualifying investments are 1M Eur for manufacturing operations and 100,000 Eur with 20 employees for business service companies.
0% real estate tax
Access to EU and national business support grants that cover:
50-70% of industrial research and experimental development activities
50-70% of employee training
Other favourable tax conditions:
Entities involved in an investment project are able to reduce their taxable profits by up to 50% of the  acquisition costs of long-term assets as long as they meet certain requirements.
Expenses incurred for R&D purposes can be deducted three times in the tax period when they are incurred
5
With its ready-to-use infrastructure and great location, we see many opportunities for developing our business in Klaipeda FEZ. That is why we are already in our third expansion at Klaipeda FEZ
Tomas Rauckis
CEO Ad Rem LEZ

Klaipeda FEZ offers the perfect combination of location, infrastructure, services, and know how. We applaud the Klaipeda FEZ team for their help and assistance setting up the necessary permits and paperwork and other services
Jacob Huibert Dane
CEO at Fabrication Focus Group
We were one of the first companies to offer newly built commercial and industrial premises for lease in Lithuania. Based in Klaipeda FEZ, we work together to create a real sense of community here.
James Andrew Clarke
Managing Director at BNTP
It's easy as one two three. Thanks to Klaipeda FEZ team support, running a business here means I have more time to focus on my employees and production quality.
Viktorija Jureviciute
General Manager at Retal Baltic

Klaipeda FEZ team is a one stop shop in all stages of investment and expansion. Let's appoint a visit, e-consulting or a call.
Request consulting