News & Events
Watch our activity in one place
Investors' Forum: foreign investor confidence in Lithuania's economy on the rise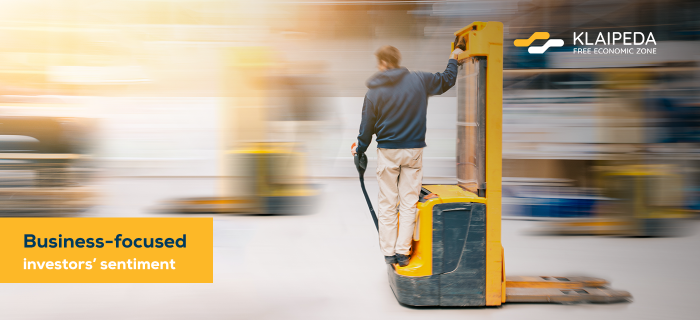 The confidence of foreign capital companies in the country's economy this year has exceeded the levels seen during the first quarantine – investors are viewing the business environment more positively, investor association Investors' Forum has announced.
Over the first two months of the year, during the second quarantine, the Lithuanian investor confidence index reached 1.118 points of the two points possible. During the second quarter of 2020, when the first quarantine was announced, the index fell to record lows, reaching 0.909 points, 15min.lt reports.
According to Monika Gabalytė, an analyst for Investor's Forum, the growth of the index was mostly influenced by a more positive evaluation of the country's political stability. Lithuania's economic circumstances were also evaluated more positively: currently, 49% of surveyed investors describe it as stable, while only 32% did so in the final quarter of 2020.
"While expectations are better, a fifth of investors still have concerns and 17% expect improvement. Most expect that the situation will remain unchanged, whereas the number of investors viewing the situation negatively has reduced, compared to the second quarter of last year," M. Gabalytė said.
According to the analyst, investor expectations are most pessimistic with regards to borrowing – 27% believe that borrowing opportunities will worsen, while 8% are inclined positively. Compared to the final quarter of 2020, 15% more company leaders now expect staff wages to grow.
The most positively perceived areas remain the same – telecommunications, transport and logistics infrastructure, as well as foreign language skills.
Investors see education, public sector efficiency and talent migration as key priorities. In addition, more attention should be dedicated to employment taxation.
Žygimantas Mauricas, the chief economist at Luminor bank, notes that one of the main advantages Lithuania has in attracting investors is the availability of leasing opportunities for premises and land. However, Lithuania's ability to attract talent remains a challenge.
The survey was commissioned by Investors' Forum and conducted in January-February 2021, with representatives from 61 companies interviewed.