News & Events
Watch our activity in one place
Let's shift into a higher gear together with the Dakar 2018 team supported by Klaipeda FEZ!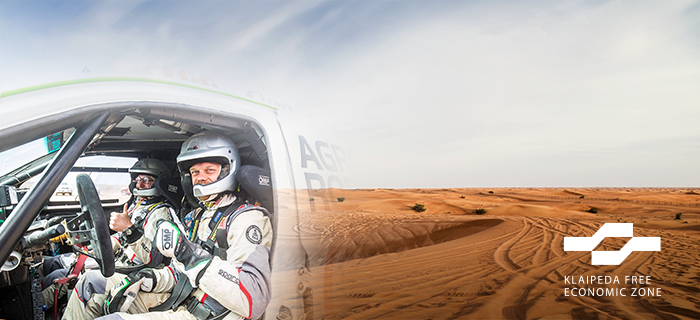 Klaipeda FEZ invites you to shift into a higher gear! We'll be joined by Vaidotas Žala and Saulius Jurgelėnas from the Dakar 2018 team on the 13th March and we'd love you to be there. The team will be on hand to share their Dakar racing experience, giving insights on how to deal with the emotional demands of such high stakes challenges, and how effective teamwork can lead to success. You will be also able to take an exclusive look at the vehicle that got them to the finish line, their Toyota Hilux. They will also be awarding prizes to the winners of the totalizator contest.
Don't miss your opportunity to get a selfie with the best racing team In Lithuania!
Starting position: "Enter Cafe", Pramones st. 8
Date: 13th March 2018 (Tuesday) 17:00
Finish time: 18:30
The team's car will be on display in front of the "Enter Cafe" between 12:00-13:00 on the day of the event.
Please register for the event here: https://dakaras2018.eventbrite.com
Number of participants is limited.